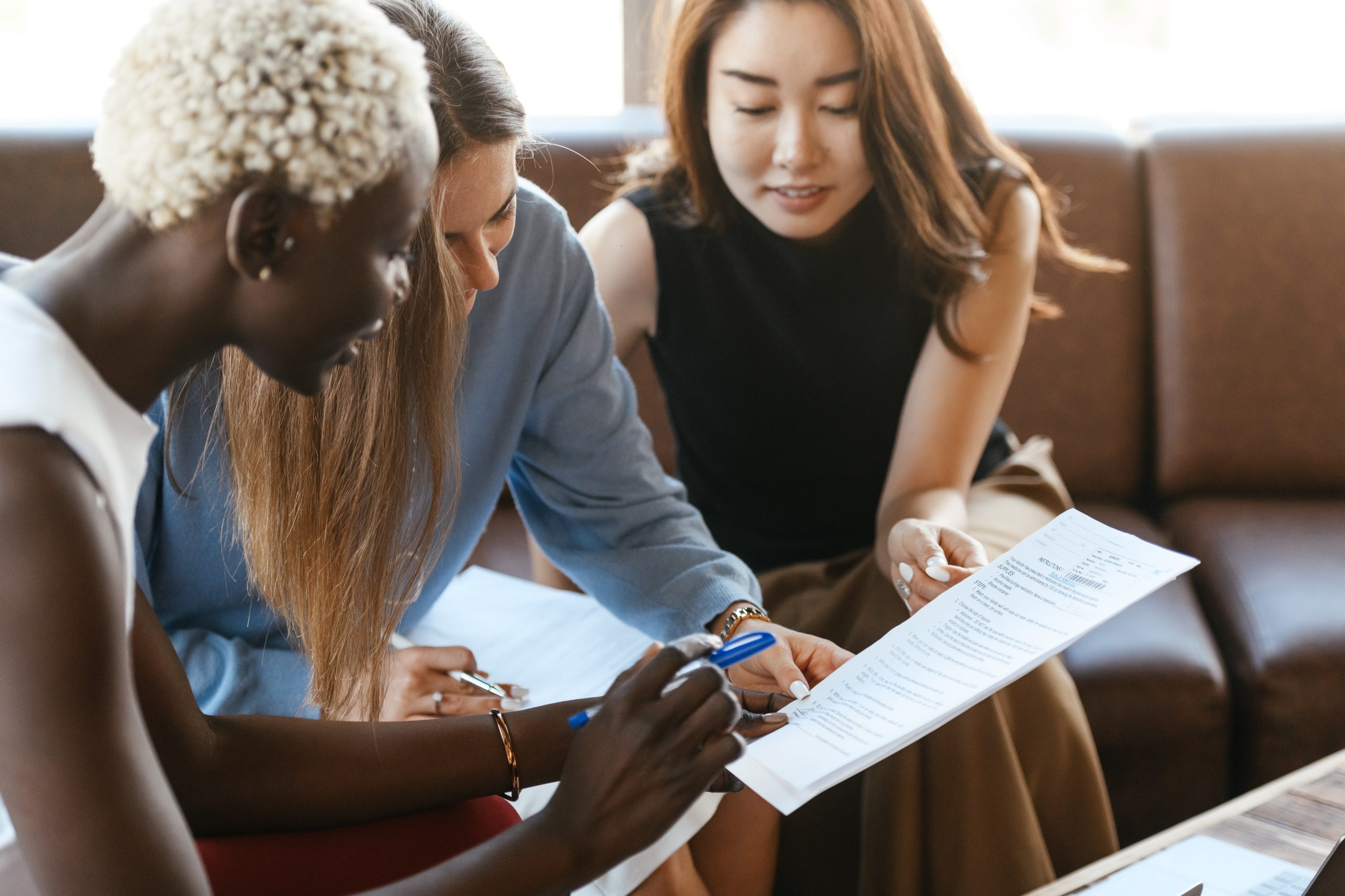 WHAT IS WOMEN'S
HEALTH RESEARCH AND
WHY IS IT IMPORTANT?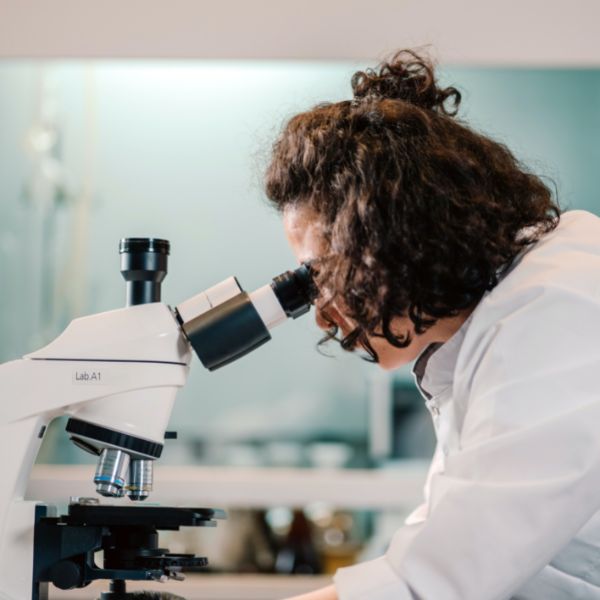 WHO ARE WE?
The Partnership for Women's Health Research Canada (PWHR) is led by institutions that share a vision of "Better health for all women, trans and non-binary people through research equity, excellence, and inclusion".
UPCOMING EVENTS
WOMEN'S+ HEALTH RESEARCH TRAINEE CONFERENCE
We are collaborating with the Women's Health Research Cluster (WHRC) to showcase new trainee research on women's+ health from diverse fields. People across the gender spectrum benefit from research dedicated to women's+ health. PWHR and the WHRC uses the term women to refer to all people who identify as women. We use trans and non-binary as umbrella terms to refer to people with a wide range of gender identities that are different from the gender they were assigned at birth. 
The Women's+ Health Trainee Research Conference is an opportunity for trainees to showcase their research on women's+ health through virtual oral and poster presentations. It seeks to engage trainees across a wide variety of fields, including biomedical, clinical, health services research, and population and public health. We strongly encourage participation from individuals who are addressing equity issues in women's+ health. We welcome abstracts from all disciplines and methodological approaches (quantitative, qualitative or mixed methods). Abstracts are due April 16, 2023.
The conference is virtual, and free for all attendees. It will include an expert panel discussion where panelists share what they wish they had known about working in the field of women's+ health, and what it is like to be a women's+ health research leader and scientist. Attending this session will help trainees prepare themselves for a career in the women's+ health field.
The overall objective of this conference is to build knowledge translation capacity in trainees, facilitate new research connections, and disseminate multidisciplinary women's health research.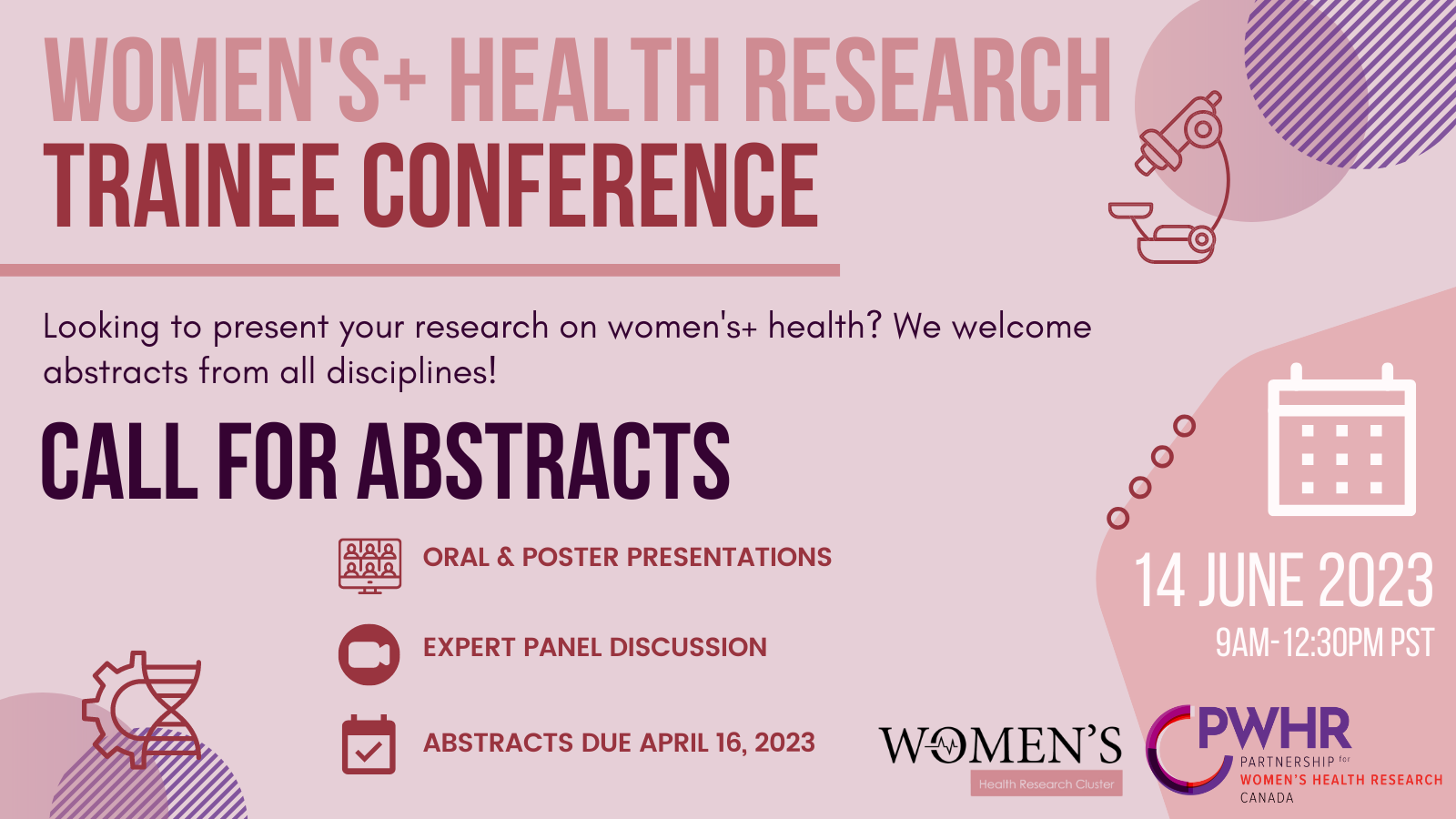 The Partnership for Women's Health Research Canada uses the term women to refer to all people who identify as women. We use trans and non-binary as umbrella terms to refer to people with a wide range of gender identities that are different from the gender they were assigned at birth.
This is a living document and we welcome feedback. For more information or to provide input, please contact tkendall@pwhr.org